Radiance Balm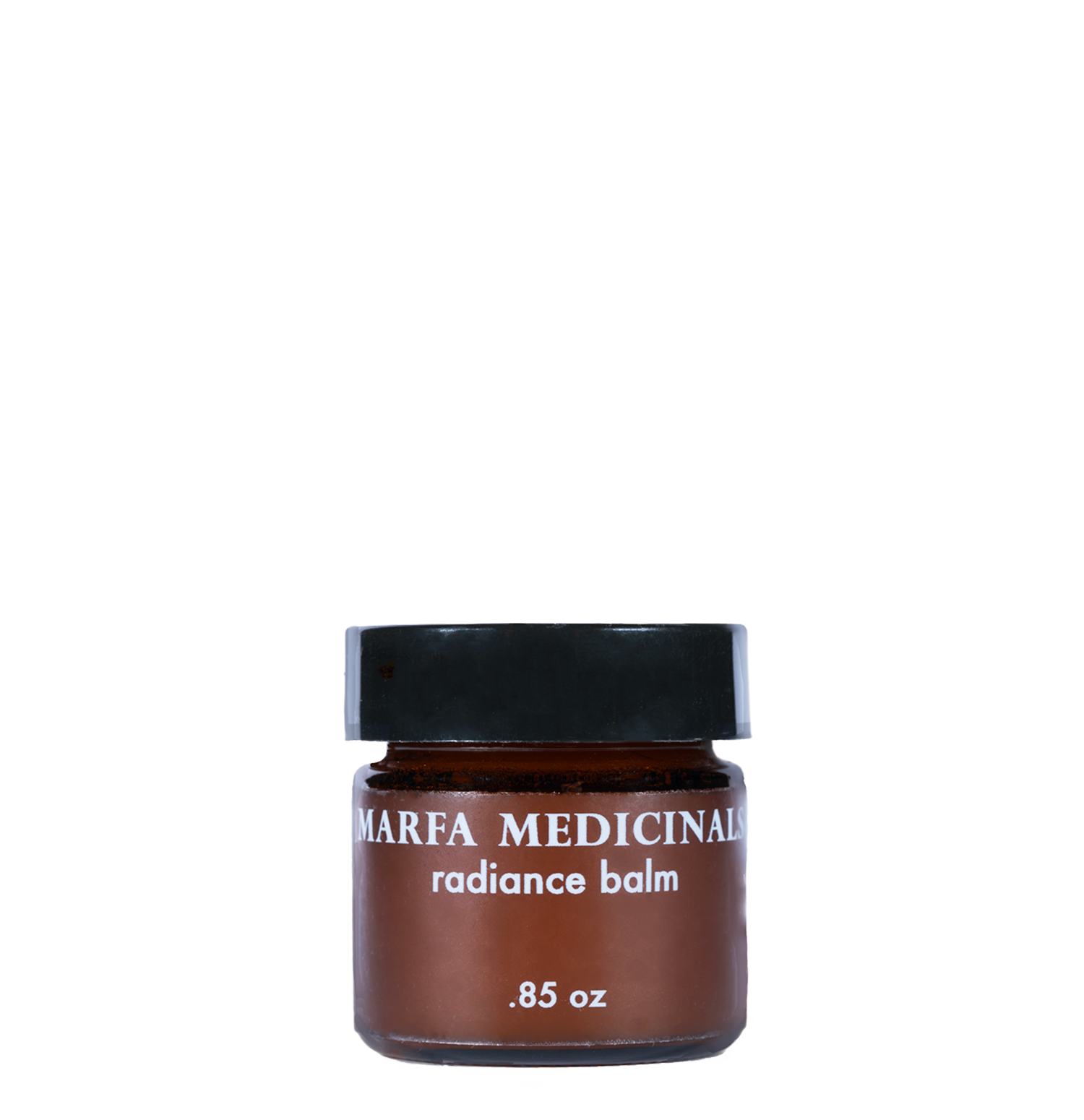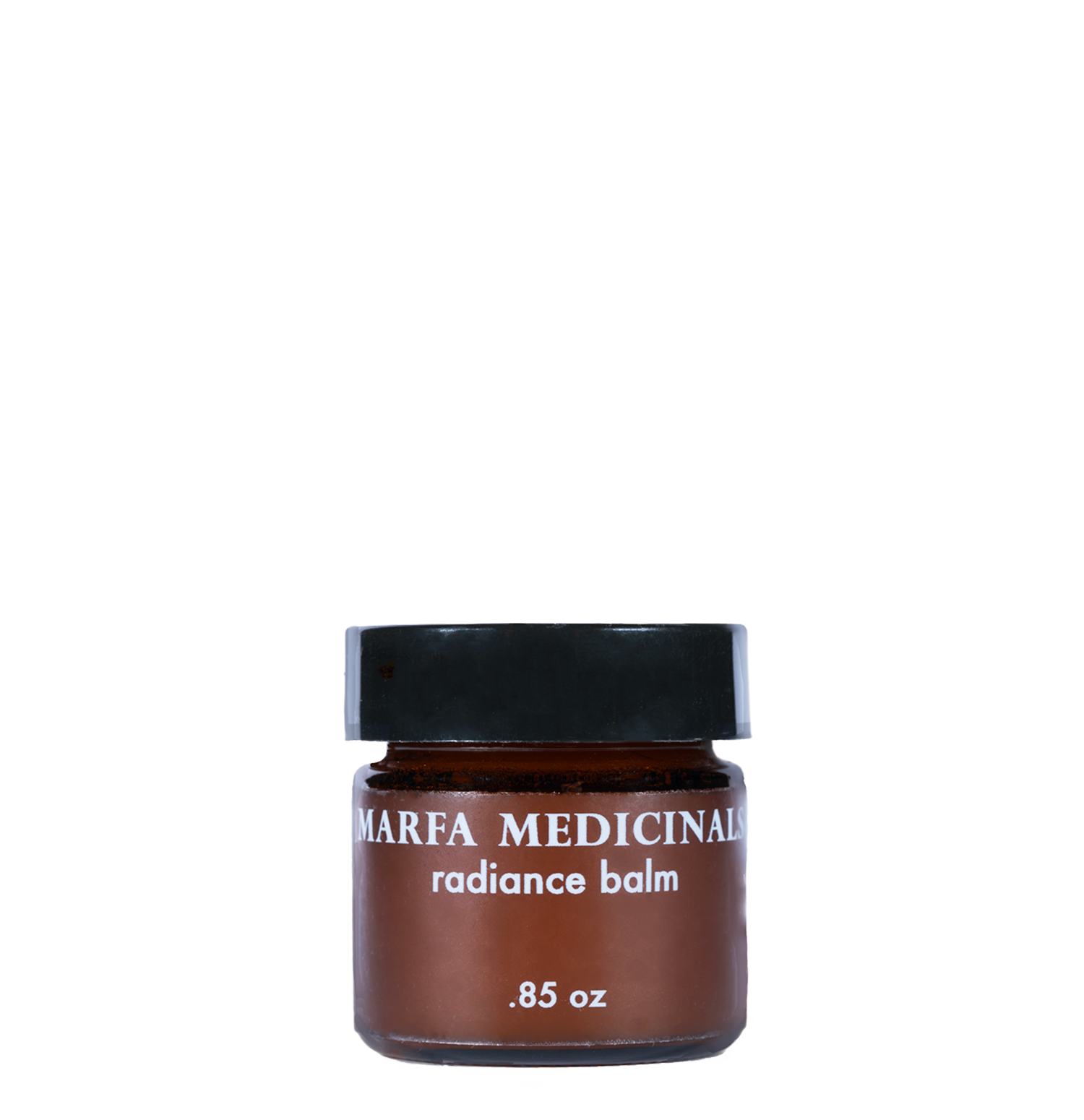 sold out
Radiance Balm
This golden balm features an exceptionally high concentration of immortelle essential oil to boost radiance by speeding cellular turnover: skin is smoother, fresher, brighter. Think of this as a serum in solid form, a nutrient-dense infusion with the added benefit of beeswax which creates a humectant seal and protective barrier to lock moisture in and keep bacteria out!
Radiance Balm is meant to be used in place of traditional face lotion or cream. Sound strange? This is how it works:
Lotions and creams are a combination of oil and water held together by an emulsifier. The oils provide moisture and nutrition. The water serves only to help draw the oils deeper into your skin, without contributing any healing or hydrating properties. When you apply a balm to damp skin, you achieve the same effect: the moisture on your face helps the beneficial oils in the balm to penetrate (you're basically making a lotion right on your skin each time you need it!) except that in this case you are maximizing the potency of your skin care by using only pure, plant-based ingredients and minimizing your exposure to unnecessary and harmful substances such as emulsifiers, thickeners, stabilizers, and preservatives.
FOR: all skin types, even the most sensitive. Particularly indicated in the case of dry, dull, damaged, irritated, or aging skin.
APPLY: after your serum, in place of cream or lotion. Mist face with hydrosol, melt a tiny amount of balm between fingertips, then press into dampened skin. Mist toner again to help the balm penetrate.
100 % Organic Ingredients: Rosa Canina (rosehip seed) CO2, Beeswax, Prunus Dulcis (sweet almond) oil, Olea Europa (olive) oil, Helichrysum Italicum (immortelle) essential oil, Calendula Officinalis, Symphytum Ofiicinale (comfrey), Simondsia Chinesis (jojoba), Hippophae Rhamnoides (sea buckthorn) oil, non-GMO Vitamin E oil, essential oils of Lavandula Angustifolia (lavender), Pelargonium Graveolens (geranium), Citrus Sinensis (sweet orange).